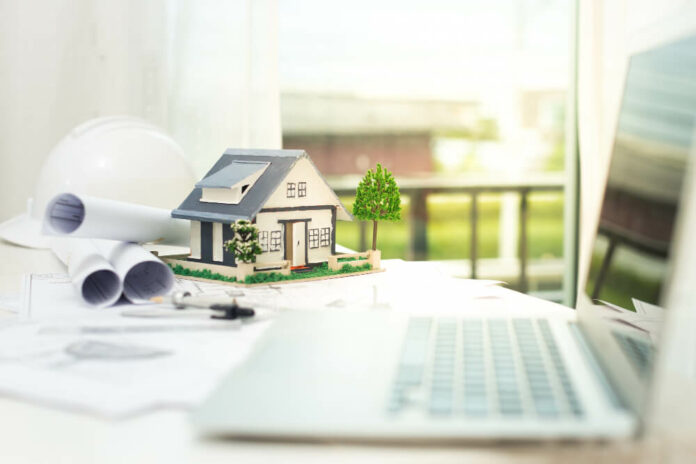 Watching how other real estate agents work and make money, you may be tempted to try it out yourself. Their flexible schedules sound appealing to you, and so does the commission they earn from every single sale. Even though you get that the work can sometimes be hectic and that finding time off can be difficult when you have a lot on your plate, the benefits of this career are still definitely quite appealing.
The question is, thus, not whether you want to become an agent, because that's a clear yes. The question is, how do you become one? It's not like you can just wake up one day and start doing this. Well, sure, you could try, but you're lacking not only skills but also licenses, so that's not the smartest idea. If you visit this page, you may get a clearer idea of how to actually become a real estate agent.
Your goal, however, is not simply to go through the formal process, meet the requirements and be done with it. Instead of simply becoming a real estate agent, you want to become a great one. And, that will certainly take work. Of course, you'll still need to go through the formal process, because that's the part you can't ignore, but the bottom line is that stopping there isn't exactly a good idea if you really want to make a name for yourself in this industry and start making a living by working as a real estate agent. That's the dream, isn't it?
So, how can you make that dream come true? Below I'll tell you not only about the formal procedures you'll have to go through so as to be able to start working in this particular industry, but also about a lot of other important steps you'll have to take when aiming at becoming a great real estate agent. Get ready to work hard and don't even try to enter this industry if you're expecting it all to be a piece of cake and if you aren't prepared to take things seriously. Sure, the benefits of working in real estate are amazing, but you won't get any of those without hard work, so that's the mindset that you should adopt if you really want to make a name for yourself.
1. Take a Pre-Licensing Course
Let's start by explaining the steps you will have to take towards actually becoming a real estate agent. So as to work in this industry, of course, you'll need to have a license. They don't just throw those around, though. Meaning, you can't just request a license if you haven't previously done anything to prove you deserve it and if you haven't taken the time to learn this job thoroughly. Thinking it's easy and you can handle it without learning anything is the first and the biggest, mistake that people make when entering this industry.
Read more on how to become an expert in it: https://www.businessnewsdaily.com/3875-how-to-become-a-real-estate-agent.html
What am I saying above, then? That you won't be able to get your license without proper learning and you will, thus, need to take a pre-licensing course to teach you what you need to know. Plenty of courses like those exist nowadays, and you'll surely get to find the one that works best for you, that's held somewhere in your area, or even online. Checking the curriculum and the contents of the courses when choosing is a good idea as well because you'll want to be sure you're getting your money's worth and actually learning from the program you'll select.
2. Then the Licensing Exam
Is the course enough to get the license? Almost! You'll also have to pass the licensing exam. Most states outsource these exams to third-party testers, and what you have to do is check the instructions on your real estate commission's website, so as to know exactly which steps to take next, towards taking and passing the actual exam.
Usually, the exam is divided into two parts. One deals with federal laws and principles, and the other one deals with state-specific laws and requirements. You'll get a set of multiple-choice questions, and you'll also need to do some math, so make sure you have a calculator ready when taking the exam.
During the pre-licensing course, you may get a sample test that you can use for practice, thus increasing your chances of actually passing the exam and qualifying for a license. If you fail, you can retake the exams as many times as you want during the first two years after you've completed your course, but if those two years pass and you're still unlicensed, you'll have to retake the course as well.
3. Get Your License
Passed the exam? Amazing! All you'll have to do now is actually activate your license so that you can start working with clients. This typically costs between $200 and $400, depending on where you're located and depending on the real estate commission itself.
4. Find a Mentor
So, you now understand the formal process, but is that enough? As explained already, it's not! The next thing to consider doing is finding a mentor. Plenty of mentors offer help for new agents and working with one of them will help you dive into the industry more smoothly, as well as set the right goals and work towards meeting them. A mentor will guide you through everything and stay by your side until you start feeling that you're ready to become independent and that you no longer need their help and assistance.
Of course, the choice of mentor will either make you or break you, so to speak. Choosing a great mentor will lead to not only learning the ins and outs of this job, but also to forming meaningful connections in the industry and thus slowly, but surely, growing your business. Choosing not such a great one, though, will only eat away at your budget, without providing you with the help you need. Thus, you have to be careful when trying to select the perfect mentor, or the perfect coach, for yourself.
5. Be Realistic About Your Goals
I've mentioned above that one of the things the mentor will help you with is selecting and meeting your goals. Being realistic about those is, however, of crucial importance here. If you set goals that are too optimistic and not quite attainable, you'll only get discouraged after figuring out that you won't be able to achieve them. You don't need such discouragement, especially not when first starting out.
It's quite easy for new real estate agents, though, to set some unattainable goals, unknowingly. Setting realistic and achievable ones can be a bit more difficult since you've never had to do this in the past. So, taking your time to learn how to set attainable goals (additional info) is absolutely a must, and letting your mentors and coaches assist you can be of great help.
6. Don't Ignore Marketing
Did you think that the real estate industry relies mostly on word of mouth and that other types of marketing aren't necessary? Well, that's utterly wrong! While we can't deny the power of word of mouth, given that getting recommended by your clients, and by your colleagues as well, can go a long way in helping you land more work, that's not the only marketing strategy to rely on.
You need to build your own brand. And, you need to market it properly. Think about what it is that's unique about you and what it is that makes you stand out from the crowd of other real estate agents. And then, use those unique points to build and establish your brand, to increase your visibility land more clients, and, of course, become a recognizable name in this competitive industry. Without proper marketing, you're highly unlikely to make a name for yourself.
7. Stay Up-to-date on Market Trends
You've passed the licensing exam a while ago, and you think that your learning is done? Wrong, again! As a real estate agent, you will have to stay up to date on all the market trends. And, the market is changing quite a lot, and so is the entire industry, meaning you'll need to keep up with those trends, as well as with the local regulations and laws, and the funding options, so as to serve your clients perfectly.
8. Always Keep on Learning and Improving
The above means one thing. You will never be able to stop learning and improving your skills. And that doesn't go solely for learning about the market trends, the funding options and the laws. It also goes for learning about all kinds of different tactics and strategies that real estate agents use to find properties, negotiate with buyers and sellers, as well as to close deals. Naturally, constantly exploring new marketing strategies is also a must.
---
---