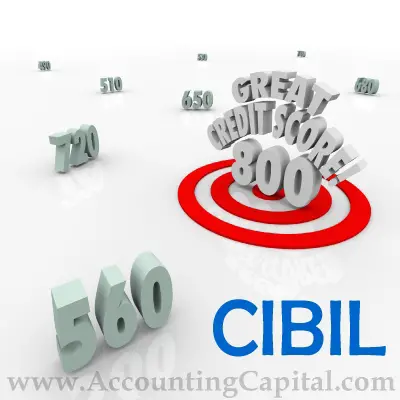 Getting your CIBIL Score in India
Whether you're applying for a consumer loan, home loan, credit card, auto loan or just interested in having a look at your CIBIL report, your credit score will play a vital role in the process. CIBIL can be elaborated as Credit Information Bureau India Limited and it keeps all records of your loans, credit cards and other forms of considerable credit. How would you get your CIBIL credit score?
Step-by-Step Guide
You need to start by filling out a form on CIBIL's website, you can Click Here for the form. This form required you to fill in personal details including demographics, ID Proof, Address Proof etc.
CIBIL TransUnion Score (CIR – Credit Information Report will be included), this in entirety will cost you INR 470, After filling the form as per the previous step you will be required to make a payment through either CC/DC/Cash Card or Net Banking.
Now you will be authenticated to ensure and identify that your request is valid and the correct person is requesting it.
If authenticated successfully you will get immediate access to your credit score and CIR online.
or
If authentication fails, you will get be given a set of instructions to complete and after that you will receive your credit score and CIR by express courier.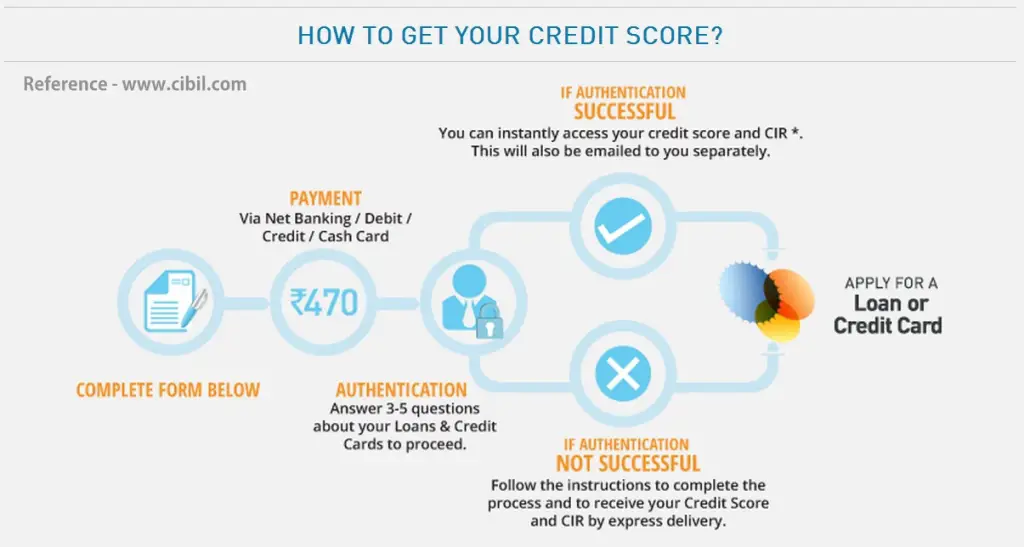 Can You Get Your CIBIL Score for Free?
No! you as an individual can never get your credit score for free, banks might get it and they will usually not share the scores with you. If you are being denied of credit cards, loans etc. recently it is a good sign that your CIBIL score has been hit hard & needs fixing. One distant possibility is a free credit score being offered with some financial or a similar product as a promotional offer. INR 470 is the cost you'll need to incur as of 2015.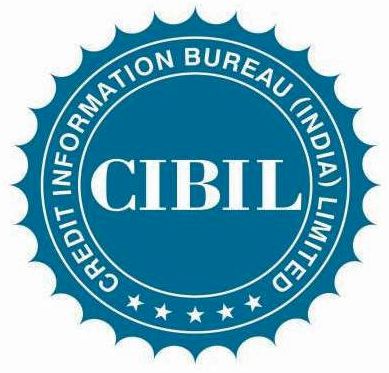 What are Bad & Good Credit Scores?
Scores would range somewhere between 300 and 900, you can say that is how CIBIL TransUnion judges you on your repayments. You can refer to the below list to understand more about what your credit score spells for you.
300 to 650 – Poor

650 to 700 – Average

700 – 800 – Good

 800-900 – Excellent
---
---