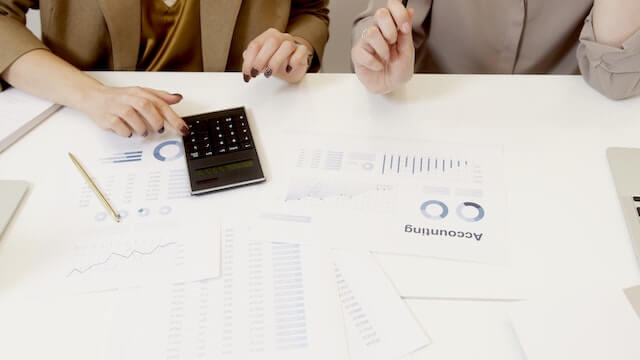 Virtual accounting services have been in high demand, especially after the COVID-19 pandemic disrupted business operations. In conventional accounting, you employ an internal accountant and provide them with a workspace. In addition to a salary, you have to cater for additional costs like health insurance. 
As the advantages appear to outweigh the expenses, many businesses are attempting to operate entirely virtually. However, many small organizations still accept the concept of a virtual accountant at a slower rate. Here are some of the benefits of virtual accounting services:
Simplify Tax Calculations
Issues with taxes can be challenging and time-consuming. Only a seasoned company should handle your tax records. For an additional price, some online bookkeeping firms will also offer tax preparation. To provide clients with detailed reports on a predetermined timetable, most virtual accounting firms have set protocols. Additionally, you'll likely get notifications about any outstanding issues that need to be resolved.
Cost Effective
Most virtual accounting platforms impose a set rate for their services. You save money by forgoing standard accounting expenses like hiring fees, paid sick time, payroll taxes, and employee perks. Small firms with tight financial restrictions that cannot employ a full-time accountant for the company can choose virtual accounting.
Organized and Up-to-Date Books
Maintaining accurate books is essential for any business owner, but it can be a time-consuming and tedious task. This is where virtual accounting services can be of assistance. Virtual accounting services can take care of all your bookkeeping needs, including tracking income and expenses, preparing financial statements, and more.
Another benefit of virtual accounting services is that they can help you stay organized and on top of your finances. With everything in one place, you can easily see where your money is going and track your progress towards financial goals. This can help you make informed decisions about where to allocate your resources and make adjustments as needed. If you're looking for a way to save time and simplify your financial life, virtual accounting services may be the perfect solution.
Increased Efficiency
With the help of cloud storage technology, virtual accounting companies may maintain digital copies of their client's records. In addition, it will help them manage their work effectively and efficiently. It is essential to seek the services of an experienced virtual accounting company such as Geekbooks for assistance in growing your business.
Improved Data Security
You can have the assurance you require regarding your critical financial data by working with virtual accounting services. Your financial information will be safe since your data will be saved on the cloud, so you won't lose your data in the case of a natural disaster or cyber attack. Cloud accounting systems with the highest level of dependability have Secure Sockets Layer (SSL) certification.
Effective for Managing Large Business
Virtual accounting offers customizable services and can connect with the current department to offer services and support. It is helpful for large businesses that need assistance but does not want to pay accounting professionals. A virtual accountant can respond swiftly to increased job volume, and you can immediately scale up if your business expands quickly or requires additional help, all without incurring overhead costs.
Flexibility
Financial information is now stored online thanks to cloud-based software in advanced virtual accounting services. This gives you access from various devices, and your virtual accountant can complete the work according to a schedule that fits your company's timelines.
Virtual accounting services have many advantages over hiring an in-house accountant. Due to improved internet services, cyber security, cloud computing, and communications tools, more businesses will undoubtedly adopt virtual accounting. As a business owner, your survival ability depends on raising output, sales, and efficiency while lowering expenses.
---
---