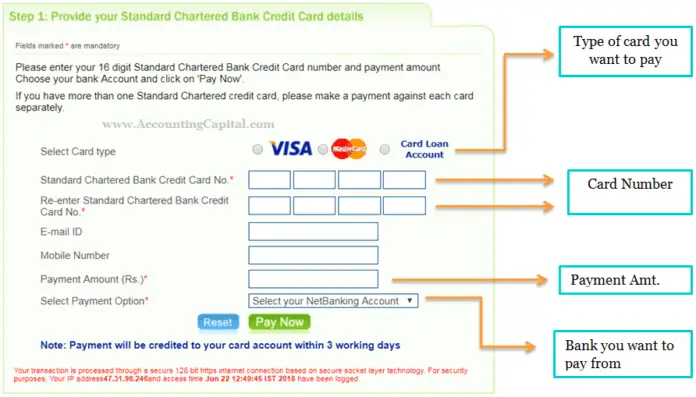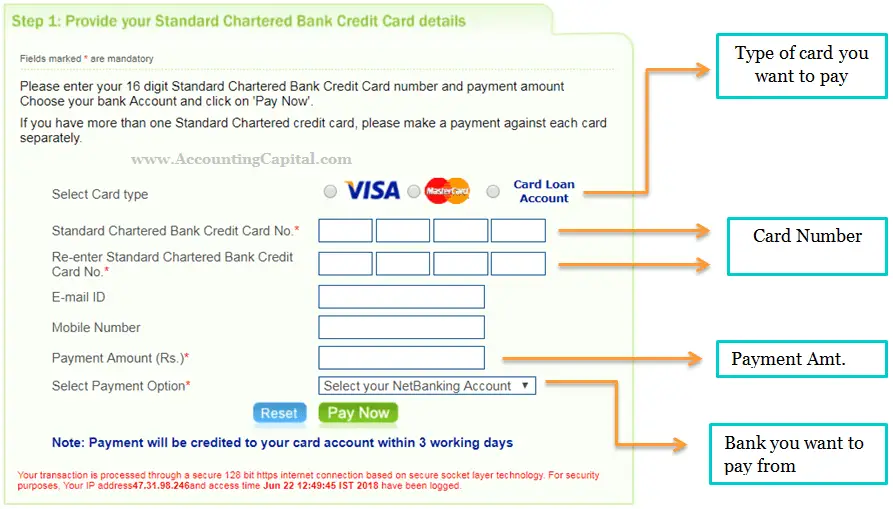 Pay Your Credit Card Bill From Another Bank
Are you still old-fashioned when it comes to paying your credit card bills? Visiting the bank and waiting in queues? Well, you're due for an upgrade and this article explains how you can pay your credit card bill from another bank using net banking.
It is advisable to use this payment option if there are at least a few working days left before the due date. In case of an immediate payment requirement, you may want to check with the receiving bank before making a payment.
Step 1 – Go to Credit Card Issuer's Bill Desk
Almost every major bank has an online portal to make a credit card bill payment from another bank's savings account. Search online for receiving bank's "bill desk".
Google receiving bank's "payment bill desk".

Type > Receiving credit card's bank name + Bill Desk

Most often this search query would bring the required bill desk to the top.

Out of the search results, choose the relevant link & move to Step 2.
Here is the link we used in this example
Step 2 – Fill in all Required Details
After choosing the appropriate search result you should be able to see a window as shown below. Fill in all necessary information along with some personal details such as your mobile number and email id.
*These payments are usually safe and secured by a 128 or 256-bit SSL encryption.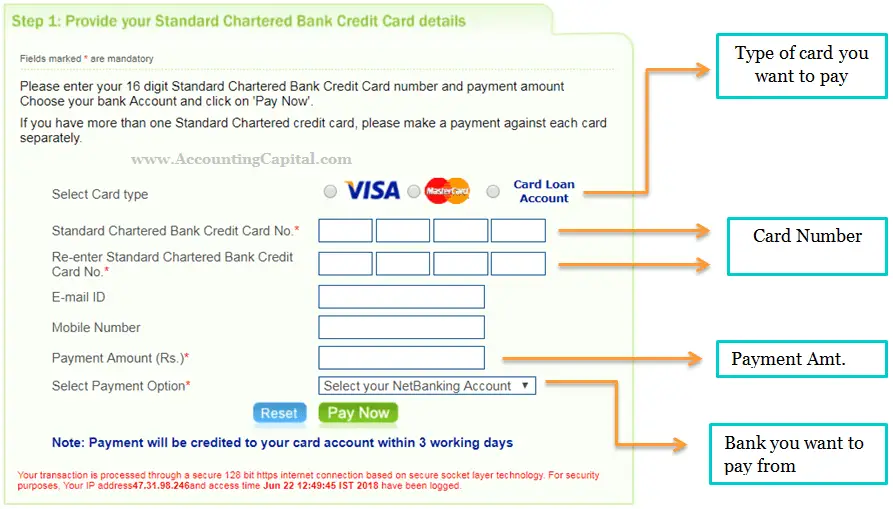 Step 3 – Your Credit Card is Almost Paid!
After step 2 you will be redirected to your bank's net banking interface. It is all self-explanatory from there, just like you would make any other payment using your bank's net banking gateway.
Fast forward, once the payment is made you will see a "Success" message along with a payment reference number. It is advisable to save this reference number till the payment confirmation is not received or the payment is reflected in your records.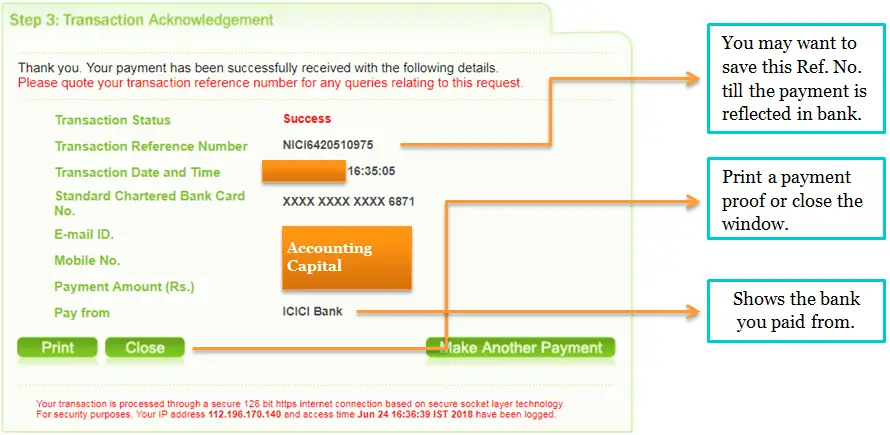 Note – Usually when you pay a credit card bill from another bank using net banking the payment is credited to your bank within 3 working days, therefore it is always advisable to pay in advance.
Billdesk of Top 5 Banks in India
---
---