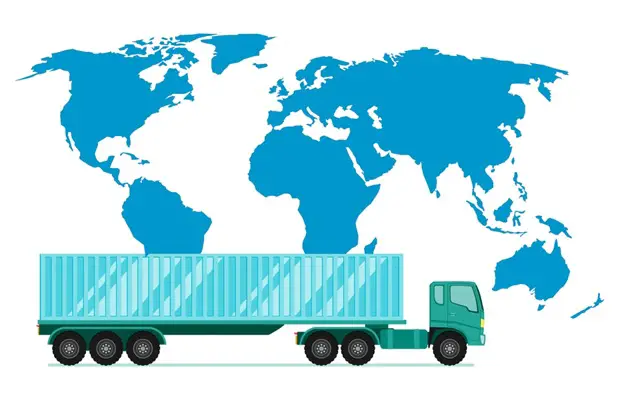 All shipping services are essential in the eCommerce industry since there are no other ways to deliver products to clients. While you may claim that consumers can pick up the products, this jeopardizes both parties' confidentiality and safety. Furthermore, it is inconvenient for the clients, and with the current gas price, travelling across the country to pick up your goods would be prohibitively costly.
Shipping expenses are rising for businesses all across the globe. Rising delivery prices, particularly international freight charges, may be difficult for merchants and customers.
The cost of delivering items impacts every level of the supply chain. Hence price hikes to account for higher shipping costs are typical.
Many firms see high shipping costs as the most significant contributor to product prices and inflation. To ship products across borders as cheaply as possible, you must first understand why shipping prices are rising in the first place.
Package Price
A package value, often known as the Customs value, is the content value of a shipment that substantially impacts the price you are paid for shipping in eCommerce. Sellers that ship high-value items must insure their parcels, which raises the delivery cost.
In addition, the total monetary worth of all products in your shipment determines the import duty the recipient must pay. As a result, you should contact the postal service or the customs office to confirm that you are not shipping high-end merchandise.
Antiques, art artefacts, expensive rugs, porcelain, crystals, and record collections are examples of high-value things. You may come across a courier service that does not handle high-value products since they are prone to theft, loss, or damage.
Tariffs or taxes
A tariff is a levy levied by a particular country on an imported commodity at the border. Taxes help governments collect money while also protecting local manufacturers. This situation may impact your company if you develop your brand internationally.
Tariffs and taxes, in addition to the accessibility of most domestic products, play an important factor in why most customers purchase locally-made commodities. When you ship internationally, you must pay a fee before the shipment reaches its destination.
When shipping to a different destination country where you do not have a free trade agreement (FTA) to avoid customs and fees, unlike when sending to the United States, although there is little you can do about it, you may select a shipping company such as firstmile.com that provides cheaper shipping costs to compensate for foreign duties.
Fuel Prices
Fuel prices have soared for various reasons, including the war between Ukraine and Russia. These factors have an impact on you as a vendor as well.
If you're wondering how fuel prices impact shipping charges, remember that, depending on the type of shipping service, gasoline costs may account for up to 60% of total shipment expenses. Worldwide fuel costs have already surpassed $100 per barrel for international shipping, significantly impacting shipping operations.
To maintain service standards, a shipping courier, whether international or domestic, must pay these expenses, which implies that the size of the package must also grow. If the UPS global shipping rate is also impacted, it is best to prepare for the worst to discover strategies to lessen the issue.
Dimensions and weight of the package
While larger goods tend to cost more, some organizations assess products by weight and parcel dimensions since certain items are transported in large boxes while being smaller in size for the shipment. Most couriers utilize this pricing strategy to optimize the space within the shipment container.
To save money on overseas shipping, ensure the package boxes have enough capacity to hold the contents; otherwise, you'll have to pay extra. However, you may save money using shipping materials such as courier bags and Kraft envelopes for smaller products.
Distance between shipping and delivery
Shipping prices are also affected by the distance between the vendor and the customer. If the destination is closer to the branch, shipping costs will be lower, including UPS international shipping rates. However, the shipping charge will be greater if the location is farther away.
The computation begins at the package pickup point, usually the branch location, and ends at the recipient's address.
Shipping Providers
Your shipping decision is the essential element influencing international shipping charges. Express shipping, such as priority mail international and priority mail express international, is more costly than regular or economy shipping since the arrival time is shorter.
Because the selected shipping service influences the delivery prices of the overseas cargo, following the best shipping strategy will help you locate the best shipping choice. For example, many businesses do not impose extra fees during the holiday season. However, delays are to be anticipated due to the high amount of products shipping around this period. As a result, the buyer may still need to choose the more costly shipping option, international priority, for the products to arrive on time.
A shipment schedule can prevent instances like these and relieve your clients' financial hardship. You or your client do not need to choose the expedited delivery option since you specify exactly when you will send the products.
Shipping Security
Shipping problems are not commonplace in the shipping and delivery sector. However, the likelihood of their occurrence remains high. As a result, you must take all precautionary measures available to guarantee that nothing occurs to the items.
Aside from working with an overseas shipping firm, you may use shipment protection as a backup plan in case anything unexpected occurs. It will not refund your money but build trust between you and the consumer.
Build trust with your consumers since it will benefit your firm. Even the most respectable business and well-proven marketing plan have areas for improvement, so anticipate the buyer to be dissatisfied at times, despite the seller's best efforts and earnest intentions. When you create trust, most consumers will overlook a mistake.
It may seem daunting with the costs, procedure, and everything else in between, but executing the correct approach will help you thrive in international shipping.
---
---