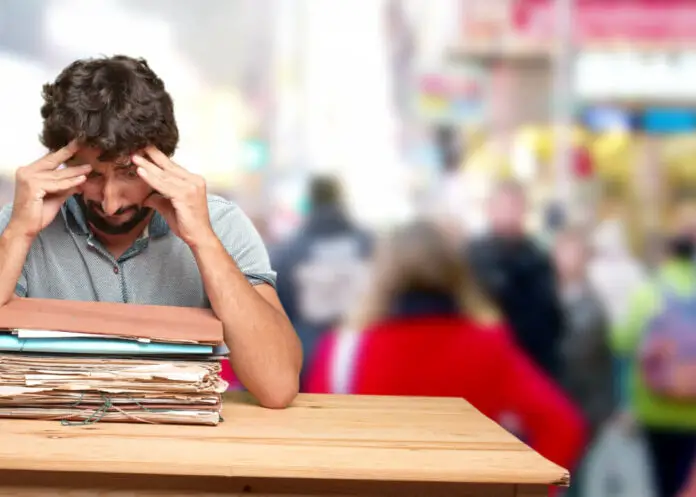 As the cost of higher education continues to rise, many students find themselves struggling to pay for college. According to the College Board, the average cost of tuition and fees for the 2020-2021 academic year was $37,650 at private colleges, $10,560 for state residents at public colleges, and $27,020 for out-of-state students at public colleges.
The high cost of education often results in students taking out loans to pay for their college education, leading to significant student debt.
However, student debt can have long-lasting negative effects on a person's financial health, including limiting their ability to buy a home, start a business, or save for retirement. Therefore, it is essential to take steps to avoid student debt as much as possible.
In this article, we will discuss practical tips to help you avoid student debt. Whether you are in high school, about to start college, or already enrolled, these tips can help you minimize your debt burden and set you on the path to financial stability. Let's dive in!
Start with a plan
Before starting college, it's essential to have a plan in place to avoid taking on excessive student debt. Here are some tips to help you get started:
Research the cost of education: Research the cost of attending the colleges you are interested in, including tuition, fees, and living expenses. This information will help you create a realistic budget for your college years.

Determine the funding options: Explore all your funding options, including scholarships, grants, work-study programs, and federal student loans. Be sure to fill out the Free Application for Federal Student Aid (FAFSA) to determine your eligibility for financial aid.

Create a budget: Once you know how much college will cost and how much funding you have available, create a budget that accounts for all your expenses. This includes tuition, fees, textbooks, housing, food, transportation, and personal expenses.
Save money before college
Saving money before college can help reduce your reliance on student loans. We have some tips that can aid you in saving money.
Work and save money during high school: Consider getting a part-time job during high school to save money for college. Every dollar you save is one less dollar you'll need to borrow.

Look for scholarships: Apply for as many scholarships as possible. Many scholarships are available based on academic merit, extracurricular activities, and other criteria. The

cheap essay writing service

offers a scholarship essay writing service to help you increase your chances of winning scholarships.

Attend community college or trade school: Consider attending a community college or trade school for your first two years of college. These institutions often have lower tuition and fees, and credits earned can transfer to a four-year college or university.
Make smart decisions during college
To decrease your college expenses, it's advised to make intelligent decisions while in college. To make the most of your college experience, consider the following suggestions:
Choose an affordable college: Consider attending a public college or university or an in-state private college to save money on tuition and fees.

Live off-campus: Living off-campus can be cheaper than living in a dormitory. Consider sharing an apartment with roommates to reduce your living expenses.

Work part-time: Consider getting a part-time job during college to help cover your expenses. Be sure to balance your work and academic responsibilities.
Minimize expenses while in college
To reduce your overall college expenses, it's a good idea to cut down on your spending while in college. Check out these saving tips:
Buy used textbooks: Buy used textbooks or rent them instead of buying new ones. You can also look for digital versions of textbooks to save money.

Use student discounts: Many businesses offer discounts to students. Always ask if a student discount is available before making a purchase. 

Avoid unnecessary expenses: Be mindful of your spending and avoid unnecessary expenses, such as eating out or buying expensive clothing.
Stay in communication with your lender.
To effectively handle your student loans, it's crucial to maintain regular communication with your lender. Here are some suggestions to assist you in managing your student loans:
Know your loan terms: Understand the terms and conditions of your student loans, including the interest rate, repayment period, and repayment options.

Stay in touch with your lender: Keep your lender informed of any changes in your contact information or financial situation. If you're having trouble making payments, contact your lender to discuss your options.

Consider loan consolidation: Consolidating your student loans can simplify your payments and may lower your interest rate. However, be aware that consolidation can extend your repayment period, which may result in you paying more interest over time.
Final words
In conclusion, taking steps to avoid student debt can have a significant impact on your financial future. By implementing the tips discussed in this article, you can minimize your reliance on student loans and reduce your overall college costs.
By being proactive and mindful of your finances, you can set yourself up for a more stable financial future and focus on achieving your academic and professional goals.
---
---