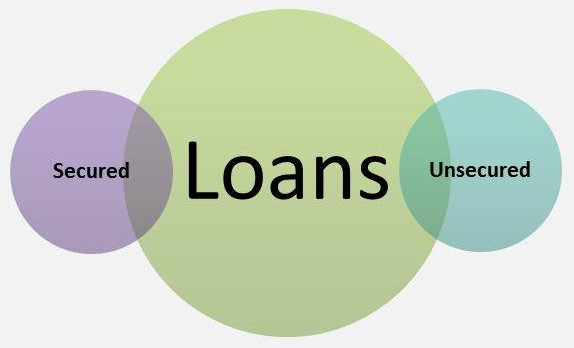 Secured and Unsecured Loans
You need funds to start a new venture? or Require money for education of your children? or Maybe you're looking out for a new credit card or loan to buy a new car/house? Whatever the requirement, you will need to choose between Secured or Unsecured debt. Each type has its own positives and negatives. So it's better to be aware about them by going through our cover story.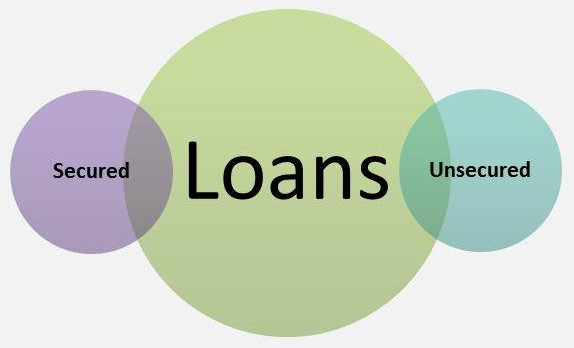 WHAT ARE SECURED LOANS?

Secured loans are those loans which are backed by some or the other kind of property or assets. The word secured depicts that these type of loan are protected by some collateral. In case if a borrower fails to pay the loan the creditor can legally auction or sell the collateral to recover the original amount disbursed. Assets such as home, automobile, stocks, gold etc. can be used as collateral. The title of the pledged article will be held by the loan provider (creditor) until it is repaid in full along with the interest. A secured loan is generally less costly for the debtors and more peace-of-mind oriented for the creditors.
Examples of Secured Loans
Home Loans

Construction Loans

Gold Loans

Car Loans

Boat Loans
PROS AND CONS OF SECURED LOANS
PROS
Secured loans are available for larger amounts as compared to personal loans.

Less paper work and easy to qualify if one has suitable collateral against the loan.

The time period of loan repayment is also higher as compared to other type of loans.

Such loans offer lower interest rates as they are secured against your property.
CONS
Failure to repay the loan would result in losing your property.

Few secured loans have varying interest rates that could make your repayment amount higher.

Secured loans bear risk factor because they need expensive collateral security.

You may incur high penalty fees on the repayment of loan.
---
WHAT ARE UNSECURED LOANS?
Unsecured loans are totally opposite to secured loans, they are disbursed without a collateral in place. Such loans are accessible to anyone & you need not have a suitable asset to be pledged as a collateral. Taking unsecured loan implies that the borrower can repay through his financial resources itself. Unsecured loans are usually more costlier than secured loans due to no security in place and more prone to end up as a total loss to the creditor. If you fail to pay an unsecured loan, the lender can drag you to court and damage your credit worthiness as well.
A borrower is judged by 5 C's before a secured loan is provided:
Character

Capacity

Collateral

Capital

Conditions
Examples of Unsecured Loans
Credit Cards

Education Loans

Personal Loans

Renovation Loans
PROS AND CONS OF UNSECURED LOANS
PROS
Such loans are quite cheap as compared to Secured ones.

They give number of options to choose the repayment mode.

You will not lose any of your assets.

All you need is a document and signature and you can avail this loan
CONS
As no property is mortgaged, the lenders charge higher interest rates even for a short-term.

You can get only a limited sum of money from lenders as they give more money on secured loans because there the financial risk is secured.

Since the loan amounts are not large, the repayment periods are also short as compared to repayment period of secured loans.

One may get trapped into the debt cycle due to continuous non-payment of loan amounts
WHICH ONE IS BETTER?
The truth, there is NO right answer to this question. What, When, Which & How to opt for which type of loan, totally depends on your need of taking the loan. Both are a good option if they fit in to your requirements perfectly. Generally secured loans are good from creditor's point of view as there is a collateral to cover up the losses, whereas an unsecured loan is good from a applicant's point of view as he/she would have no tangible asset to lose in case of a default.
The key is to think in the right direction before applying for the loan. Auto, education, personal, consumer etc. all these type of loans are designed specifically for the purpose stated in their respective name(s). Be willing to pay more & quicker in case if you don't wish to collateralize your loan. So the preference solely depends on your requirement.
 Once you are clear about the type of loan you require, you must approach different lenders to see what interest rates they offer. Don't forget to compare the rate of interests being offered by different banks and NBFCs before you finalize your lender. Try to browse through some websites to check their respective USPs & repayment plans. Cross check and apply for a loan with the lender which suits best, according to your requirements.
---
---