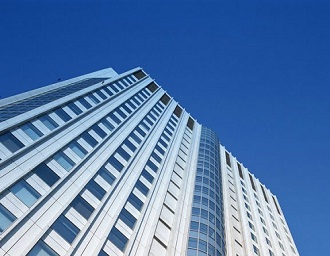 Commercial Real Estate
CRE (Commercial Real Estate) is also called Commercial property, investment property or income property. It is mainly related to all real estate which is used for business purposes to generate income. Examples of such real estate include shopping malls, restaurants, business offices, hotels etc.
Commercial real estate includes any type of property or vacant piece of land which fetches or has the potential to fetch income. From a business point of view, commercial real estate is any kind of commercial space that can be leased (or at times bought) for the use of operating a business. A commercial real estate (CRE) is usually leased and the owner collects a monthly or yearly payment in lieu of its usage by the tenants. 

It can be categorized into a different type of property such as if it is a mall then the property falls under retail type, here is a quick look on the top categories:
Retail

Leisure

Offices

Industrial

Healthcare

*Residential
Few of the top known real estate landlords of the world are CBRE Group, Knight Frank, GE capital real estate, AMB Property, Prologis, Simon Property Group, Agile Property, General Growth Properties, ING Clarion, LaSalle Investment Management, RREEF, DLF, EMAAR etc.
---
---