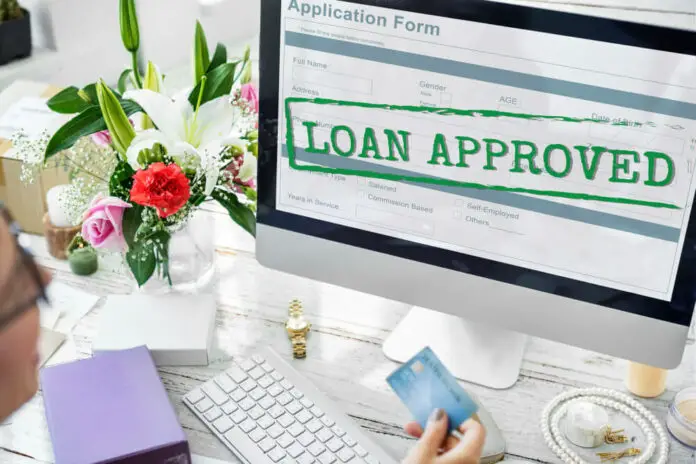 Personal loans have become the go-to funding option in recent years, especially because they are super easy to get and several lenders offer online processing as well. When you are in need of funds and can get a loan online, it not only makes it convenient but also a reliable choice for salaried individuals.
Factors Responsible for Easy Approval of Instant Personal Loans for Salaried Persons
Let's explore what lenders take into consideration when giving out instant personal loans for salaried individuals.
If you have a strong payback history, you have a better chance of getting authorised for an instant loan available for salaried employees. Lenders look at your payback history to determine your creditworthiness.
According to them, you are a responsible borrower if you have a history of paying your debts on time and managing your finances wisely. Thus, avoid late payments and defaults to keep your chances of getting a loan bright.
Your employer's reputation might also play a vital role in obtaining a quick loan. Lenders consider it when determining your job security. Working for a respected firm recognised for paying its employees on time will boost your chances of obtaining loan approval.
So always check the ratings of an organisation before joining. This way, you'll have one less thing to worry about whenever you need finance.
This is quite obvious! A high annual income might significantly improve your chances of being authorised for a quick loan. Lenders assess most of your repayment ability based on your income. It will benefit you to get a steady salary covering your monthly costs, loan payments, and savings commitment.
It demonstrates that you are financially secure and can manage your money appropriately. Who else can be a better borrower?
Lenders use your credit score to assess your creditworthiness. In fact, after salary, the most crucial factor in getting instant loans for salaried employees is a good credit score. This is because, along with high income, a higher reliability is desirable for a borrower.
A high credit score demonstrates you are a responsible borrower with a sound financial management track record. So always follow good money practices and keep a check on your credit score.
Reasons You Should Get an Instant Loan for Salaried Employees
Now that you know the factors responsible for the easy approval of instant loans for salaried persons, let's see why you should get one.
These Loans are Extremely Easy to Get
Obtaining an immediate loan has never been easier, thanks to the arrival of FinTech. You may apply for a loan online. The procedure is straightforward. You won't have to go to a bank or complete lengthy paperwork.
Moreover, the paperwork for an online loan is relatively swift. Many conventional banks are also following suit to remain relevant.
You Can Use Them for any Purpose
One of the major benefits of obtaining a quick personal loan is that it can be used for any purpose. Unlike regular loans, which require you to declare the intention of the transaction, an instant personal loan can be used for anything.
So whether you need to consolidate your debts or need some financial push for your next vacation – Just apply for an instant personal loan available for salaried individuals and get your thing done!
These Loans Include Hassle-free Documentation
Another advantage of obtaining a personal loan is the documentation process is easy. You won't have to submit a mountain of paperwork or wait weeks for your loan to be authorised. Most lenders need simple documents such as your ID, address, and income proof.
You may only be asked for additional documents if your financial profile has some complications. Still, getting these loans approval is quite simple.
The Approval and Disbursal are Quick
You apply for a personal loan mostly because you need the money urgently, and there is no other way to get it. Thus, one of the most significant benefits of obtaining an instant loan available for a salaried person like you is the speed with which it is approved and disbursed.
The lender will generally accept your loan within a few hours of receiving your application. The cash will be sent to your bank account within a few days.
In conclusion, if you are a salaried person, an instant loan might be an excellent alternative for you to arrange finance. You may receive the funds you need fast and efficiently. So, consider the points listed above and the benefits of these loans. Also, remember to find a reputable lender and thoroughly study the terms and conditions before applying for a loan.
>Read Personal Loans
---
---