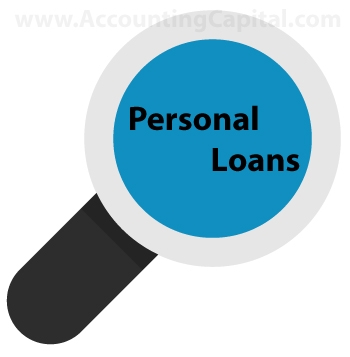 Personal Loans
You need money for almost everything. To tackle emergencies, to fulfil wishes, to get a higher education, to buy any amenity for your home or to get the best treatment for a health condition, money is all you want. And in these situations, Personal Loan comes to our rescue.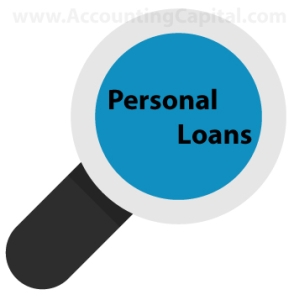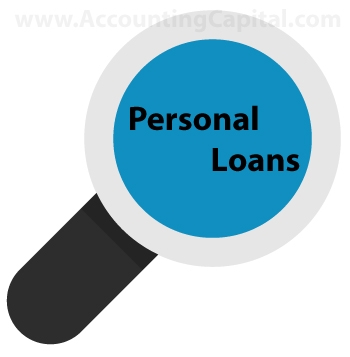 Definition
A personal loan is "money borrowed" from an institution or a person to fulfil the personal requirements of a person for instance, for education, vacation, medical requirements, vehicle repair, etc. They are smaller loans and are of two types:
Secured Personal Loan
Unsecured Personal Loan
A secured personal loan is protected by collateral or an asset, for instance, a car or a house. Whereas, the unsecured personal loan does not require any kind of protection by any asset or collateral.
If you hold a good credit record, you can apply for a personal loan at any official lender, bank or building agency. As the personal loan is a smaller loan, the amount is also small. It may range from $500 to $10,000, i.e., any small amount based on your requirement, but if you want to borrow a large sum of money, you would have to apply for a secured personal loan.
Personal Loan Application
The procedure of applying for a personal loan is very easy. You need to apply for a loan at a bank or a lending agency. Nowadays, you can also apply online for a personal loan. You first need to fill an application then you may choose to talk to a representative who will explain you in detail, the loan options available for you. You will also be required to provide some personal information to the bank and your financial history and its current status. You also need to provide the proof of employment, the amount you need to borrow and the reason behind application of personal loan. Another important thing that you need to tell the bank is whether you have a co-signer or not.
Once you manage to get the personal loan, you can pay it back by paying an equal amount every month. The rate of interest and the loan fee may differ with different banks and lending agencies.
Advantages 
It is the easiest type of loan available at your disposal.

You can directly apply for a loan in a bank without any need of an agent.

The processing time is very less.

This is the least troublesome loan. The paperwork is a minimum.
Disadvantages
You cannot apply for a personal loan unless you have a bank account.

You must qualify the criteria set by the bank to get the loan.

Good credit history is a must.
Example of some personal loan providers in the world are:
Citibank

Santander

HDFC Bank

Money Lender Singapore – Passcredit.com
---
---